Translated by Alexander Roberts and James Donaldson.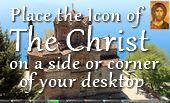 52 Pages


Chapter XIV.--Description of the Gnostic Furnished by an Exposition of 1 Cor. vi. 1, Etc.

Now, of what I may call the passionlessness which we attribute to the Gnostic (in which the perfection of the believer, "advancing by love, comes to a perfect man, to the measure of full stature," [3645] by being assimilated to God, and by becoming truly angelic), many other testimonies from the Scripture, occur to me to adduce. But I think it better, on account of the length of the discourse, that such an honour should be devolved on those who wish to take pains, and leave it to them to elaborate the dogmas by the selection of Scriptures.

One passage, accordingly, I shall in the briefest terms advert to, so as not to leave the topic unexplained.

For in the first Epistle to the Corinthians the divine apostle says: "Dare any of you, having a matter against the other, go to law before the unrighteous, and not before the saints? Know ye not that the saints shall judge the world?" [3646] and so on.

The section being very long, we shall exhibit the meaning of the apostle's utterance by employing such of the apostolic expressions as are most pertinent, and in the briefest language, and in a sort of cursory way, interpreting the discourse in which he describes the perfection of the Gnostic. For he does not merely instance the Gnostic as characterized by suffering wrong rather than do wrong; but he teaches that he is not mindful of injuries, and does not allow him even to pray against the man who has done him wrong. For he knows that the Lord expressly enjoined "to pray for enemies." [3647]

[3645] Eph. iv. 13.

[3646] 1 Cor. vi. 1, 2.

[3647] Matt. v. 44.



Reference address : https://www.ellopos.net/elpenor/greek-texts/fathers/clement-alexandria/stromata-6.asp