Translated by Alexander Roberts and James Donaldson.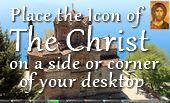 This Part: 128 Pages




Page 58


In a meadow the flowers blooming variously, and in a park the plantations of fruit trees, are not separated according to their species from those of other kinds. If some, culling varieties, have composed learned collections, Meadows, and Helicons, and Honeycombs, and Robes; then, with the things which come to recollection by haphazard, and are expurgated neither in order nor expression, but purposely scattered, the form of the Miscellanies is promiscuously variegated like a meadow. And such being the case, my notes shall serve as kindling sparks; and in the case of him, who is fit for knowledge, if he chance to fall in with them, research made with exertion will turn out to his benefit and advantage. For it is right that labour should precede not only food but also, much more knowledge, in the case of those that are advancing to the eternal and blessed salvation by the "strait and narrow way," which is truly the Lord's.

Our knowledge, and our spiritual garden, is the Saviour Himself; into whom we are planted, being transferred and transplanted, from our old life, into the good land. And transplanting contributes to fruitfulness. The Lord, then, into whom we have been transplanted, is the Light and the true Knowledge.

Now knowledge is otherwise spoken of in a twofold sense: that, commonly so called, which appears in all men (similarly also comprehension and apprehension), universally, in the knowledge of individual objects; in which not only the rational powers, but equally the irrational, share, which I would never term knowledge, inasmuch as the apprehension of things through the senses comes naturally. But that which par excellence is termed knowledge, bears the impress of judgment and reason, in the exercise of which there will be rational cognitions alone, applying purely to objects of thought, and resulting from the bare energy of the soul. "He is a good man," says David, [3197] "who pities" (those ruined through error), "and lends" (from the communication of the word of truth) not at haphazard, for "he will dispense his words in judgment:" with profound calculation, "he hath dispersed, he hath given to the poor."

[3197] Ps. cxii. 5, 9.



Reference address : https://www.ellopos.net/elpenor/greek-texts/fathers/clement-alexandria/stromata-4.asp?pg=58