Translated by Alexander Roberts and James Donaldson.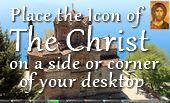 This Part: 128 Pages




Page 77


Book V.

Chap. I.--On Faith.

Of the Gnostic so much has been cursorily, as it were, written. We proceed now to the sequel, and must again contemplate faith; for there are some that draw the distinction, that faith has reference to the Son, and knowledge to the Spirit. But it has escaped their notice that, in order to believe truly in the Son, we must believe that He is the Son, and that He came, and how, and for what, and respecting His passion; and we must know who is the Son of God. Now neither is knowledge without faith, nor faith without knowledge. Nor is the Father without the Son; for the Son is with the Father. And the Son is the true teacher respecting the Father; and that we may believe in the Son, we must know the Father, with whom also is the Son. Again, in order that we may know the Father, we must believe in the Son, that it is the Son of God who teaches; for from faith to knowledge by the Son is the Father. And the knowledge of the Son and Father, which is according to the gnostic rule--that which in reality is gnostic--is the attainment and comprehension of the truth by the truth.

We, then, are those who are believers in what is not believed, and who are Gnostics as to what is unknown; that is, Gnostics as to what is unknown and disbelieved by all, but believed and known by a few; and Gnostics, not describing actions by speech, but Gnostics in the exercise of contemplation. Happy is he who speaks in the ears of the hearing. Now faith is the ear of the soul. And such the Lord intimates faith to be, when He says, "He that hath ears to hear, let him hear;" [2943] so that by believing he may comprehend what He says, as He says it. Homer, too, the oldest of the poets, using the word "hear" instead of "perceive"--the specific for the generic term--writes:--

"Him most they heard." [2944]

[2943] Matt. xi. 15.

[2944] Odyss., vi. 185.



Reference address : https://www.ellopos.net/elpenor/greek-texts/fathers/clement-alexandria/stromata-3.asp?pg=77