Translated by G. M. Cookson.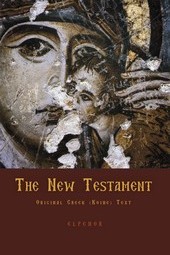 66 pages - You are on Page 3



And every hour shall bring its weight of woe
To wear thy heart away; for yet unborn
Is he who shall release Chee from thy pain.
This is thy wage for loving humankind.
For, being a God, thou dared'st the Gods' ill will,
Preferring, to exceeding honour, Man.
Wherefore thy long watch shall be comfortless,
Stretched on this rock, never to close an eye
Or bend a knee; and vainly shalt thou lift,
With groanings deep and lamentable cries,
Thy voice; for Zeus is hard to be entreated,
As new-born power is ever pitiless.

Kratos: Enough! Why palter? Why wast idle pity?
Is not the God Gods loathe hateful to thee?
Traitor to man of thy prerogative?

Hephaestus: Kindred and fellowship are dreaded names.

Kratos: Questionless; but to slight the Father's word-
How sayest thou? Is not this fraught with more dread?


Reference address : https://www.ellopos.net/elpenor/greek-texts/ancient-greece/aeschylus/prometheus-bound.asp?pg=3