Translated by S. Butcher and A. Lang
Rhapsodies of the Odyssey
1 ||| 2 ||| 3 ||| 4 ||| 5 ||| 6 ||| 7 ||| 8 ||| 9 ||| 10 ||| 11 ||| 12
13 ||| 14 ||| 15 ||| 16 ||| 17 ||| 18 ||| 19 ||| 20 ||| 21 ||| 22 ||| 23 ||| 24
Preface and Introduction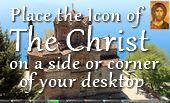 Page 14




 DAY 3 (Book iii).

 They reach Pylos, and are kindly received by the aged Nestor, who has no news about Odysseus. After sacrifice, Athene disappears.

 DAY 4 (Book iii).

 The fourth day is occupied with sacrifice, and the talk of Nestor. In the evening Telemachus (leaving his ship and friends at Pylos) drives his chariot into Pherae, half way to Sparta; Peisistratus, the soil of Nestor, accompanies him.

 DAY 5 (Book iv).

 Telemachus and Peisistratus arrive at Sparta, where Menelaus and Helen receive them kindly.

Reference address : https://www.ellopos.net/elpenor/greek-texts/ancient-Greece/homer/odyssey.asp?pg=14