Translated by W. Ellis. Cf. An Introduction to Aristotle's Politics, by A. Lindsay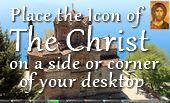 128 pages - You are on Page 5


Thus property is as an instrument to living; an estate is a multitude of instruments; so a slave is an animated instrument, but every one that can minister of himself is more valuable than any other instrument; for if every instrument, at command, or from a preconception of its master's will, could accomplish its work (as the story goes of the statues of Daedalus; or what the poet tells us of the tripods of Vulcan, "that they moved of their own accord into the assembly of the gods "), the shuttle would then weave, and the lyre play of itself; nor would the architect want servants, or the [1254a] master slaves. Now what are generally called instruments are the efficients of something else, but possessions are what we simply use: thus with a shuttle we make something else for our use; but we only use a coat, or a bed: since then making and using differ from each other in species, and they both require their instruments, it is necessary that these should be different from each other. Now life is itself what we use, and not what we employ as the efficient of something else; for which reason the services of a slave are for use. A possession may be considered in the same nature as a part of anything; now a part is not only a part of something, but also is nothing else; so is a possession; therefore a master is only the master of the slave, but no part of him; but the slave is not only the slave of the master, but nothing else but that. This fully explains what is the nature of a slave, and what are his capacities; for that being who by nature is nothing of himself, but totally another's, and is a man, is a slave by nature; and that man who is the property of another, is his mere chattel, though he continues a man; but a chattel is an instrument for use, separate from the body.

CHAPTER V

But whether any person is such by nature, and whether it is advantageous and just for any one to be a slave or no, or whether all slavery is contrary to nature, shall be considered hereafter; not that it is difficult to determine it upon general principles, or to understand it from matters of fact; for that some should govern, and others be governed, is not only necessary but useful, and from the hour of their birth some are marked out for those purposes, and others for the other, and there are many species of both sorts. And the better those are who are governed the better also is the government, as for instance of man, rather than the brute creation: for the more excellent the materials are with which the work is finished, the more excellent certainly is the work; and wherever there is a governor and a governed, there certainly is some work produced; for whatsoever is composed of many parts, which jointly become one, whether conjunct or separate, evidently show the marks of governing and governed; and this is true of every living thing in all nature; nay, even in some things which partake not of life, as in music; but this probably would be a disquisition too foreign to our present purpose.



Reference address : https://www.ellopos.net/elpenor/greek-texts/ancient-Greece/aristotle/politics.asp?pg=5