Translated by W. Ellis. Cf. An Introduction to Aristotle's Politics, by A. Lindsay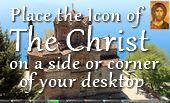 128 pages - You are on Page 4


CHAPTER III

SINCE it is now evident of what parts a city is composed, it will be necessary to treat first of family government, for every city is made up of families, and every family [1253b] has again its separate parts of which it is composed. When a family is complete, it consists of freemen and slaves; but as in every subject we should begin with examining into the smallest parts of which it consists, and as the first and smallest parts of a family are the master and slave, the husband and wife, the father and child, let us first inquire into these three, what each of them may be, and what they ought to be; that is to say, the herile, the nuptial, and the paternal. Let these then be considered as the three distinct parts of a family: some think that the providing what is necessary for the family is something different from the government of it, others that this is the greatest part of it; it shall be considered separately; but we will first speak of a master and a slave, that we may both understand the nature of those things which are absolutely necessary, and also try if we can learn anything better on this subject than what is already known. Some persons have thought that the power of the master over his slave originates from his superior knowledge, and that this knowledge is the same in the master, the magistrate, and the king, as we have already said; but others think that herile government is contrary to nature, and that it is the law which makes one man a slave and another free, but that in nature there is no difference; for which reason that power cannot be founded in justice, but in force.

CHAPTER IV

Since then a subsistence is necessary in every family, the means of procuring it certainly makes up part of the management of a family, for without necessaries it is impossible to live, and to live well. As in all arts which are brought to perfection it is necessary that they should have their proper instruments if they would complete their works, so is it in the art of managing a family: now of instruments some of them are alive, others inanimate; thus with respect to the pilot of the ship, the tiller is without life, the sailor is alive; for a servant is as an instrument in many arts.



Reference address : https://www.ellopos.net/elpenor/greek-texts/ancient-Greece/aristotle/politics.asp?pg=4