Translated by W. Ogle.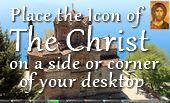 144 pages - You are on Page 3


For if a house or other such final object is to be realized, it is necessary that such and such material shall exist; and it is necessary that first this then that shall be produced, and first this and then that set in motion, and so on in continuous succession, until the end and final result is reached, for the sake of which each prior thing is produced and exists. As with these productions of art, so also is it with the productions of nature. The mode of necessity, however, and the mode of ratiocination are different in natural science from what they are in the theoretical sciences; of which we have spoken elsewhere. For in the latter the starting-point is that which is; in the former that which is to be. For it is that which is yet to be-health, let us say, or a man-that, owing to its being of such and such characters, necessitates the pre-existence or previous production of this and that antecedent; and not this or that antecedent which, because it exists or has been generated, makes it necessary that health or a man is in, or shall come into, existence. Nor is it possible to track back the series of necessary antecedents to a starting-point, of which you can say that, existing itself from eternity, it has determined their existence as its consequent. These however again, are matters that have been dealt with in another treatise. There too it was stated in what cases absolute and hypothetical necessity exist; in what cases also the proposition expressing hypothetical necessity is simply convertible, and what cause it is that determines this convertibility.

Another matter which must not be passed over without consideration is, whether the proper subject of our exposition is that with which the ancient writers concerned themselves, namely, what is the process of formation of each animal; or whether it is not rather, what are the characters of a given creature when formed. For there is no small difference between these two views. The best course appears to be that we should follow the method already mentioned, and begin with the phenomena presented by each group of animals, and, when this is done, proceed afterwards to state the causes of those phenomena, and to deal with their evolution. For elsewhere, as for instance in house building, this is the true sequence. The plan of the house, or the house, has this and that form; and because it has this and that form, therefore is its construction carried out in this or that manner. For the process of evolution is for the sake of the thing Anally evolved, and not this for the sake of the process.



Reference address : https://www.ellopos.net/elpenor/greek-texts/ancient-Greece/aristotle/parts-animals.asp?pg=3