Translated by W. Ogle.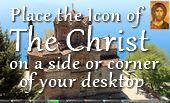 On The Parts Of Animals, by Aristotle



BOOK I

Part 1

Every systematic science, the humblest and the noblest alike, seems to admit of two distinct kinds of proficiency; one of which may be properly called scientific knowledge of the subject, while the other is a kind of educational acquaintance with it. For an educated man should be able to form a fair off-hand judgement as to the goodness or badness of the method used by a professor in his exposition. To be educated is in fact to be able to do this; and even the man of universal education we deem to be such in virtue of his having this ability. It will, however, of course, be understood that we only ascribe universal education to one who in his own individual person is thus critical in all or nearly all branches of knowledge, and not to one who has a like ability merely in some special subject. For it is possible for a man to have this competence in some one branch of knowledge without having it in all.

It is plain then that, as in other sciences, so in that which inquires into nature, there must be certain canons, by reference to which a hearer shall be able to criticize the method of a professed exposition, quite independently of the question whether the statements made be true or false. Ought we, for instance (to give an illustration of what I mean), to begin by discussing each separate species-man, lion, ox, and the like-taking each kind in hand inde. pendently of the rest, or ought we rather to deal first with the attributes which they have in common in virtue of some common element of their nature, and proceed from this as a basis for the consideration of them separately? For genera that are quite distinct yet oftentimes present many identical phenomena, sleep, for instance, respiration, growth, decay, death, and other similar affections and conditions, which may be passed over for the present, as we are not yet prepared to treat of them with clearness and precision.



Reference address : https://www.ellopos.net/elpenor/greek-texts/ancient-Greece/aristotle/parts-animals.asp