Translated by A. Farquharson.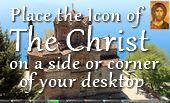 14 pages - You are on Page 2


Part 2

But the point of rest in the animal is still quite ineffectual unless there be something without which is absolutely at rest and immovable. Now it is worth while to pause and consider what has been said, for it involves a speculation which extends beyond animals even to the motion and march of the universe. For just as there must be something immovable within the animal, if it is to be moved, so even more must there be without it something immovable, by supporting itself upon which that which is moved moves. For were that something always to give way (as it does for mice walking in grain or persons walking in sand) advance would be impossible, and neither would there be any walking unless the ground were to remain still, nor any flying or swimming were not the air and the sea to resist. And this which resists must needs be different from what is moved, the whole of it from the whole of that, and what is thus immovable must be no part of what is moved; otherwise there will be no movement. Evidence of this lies in the problem why it is that a man easily moves a boat from outside, if he push with a pole, putting it against the mast or some other part, but if he tried to do this when in the boat itself he would never move it, no not giant Tityus himself nor Boreas blowing from inside the ship, if he really were blowing in the way painters represent him; for they paint him sending the breath out from the boat. For whether one blew gently or so stoutly as to make a very great wind, and whether what were thrown or pushed were wind or something else, it is necessary in the first place to be supported upon one of one's own members which is at rest and so to push, and in the second place for this member, either itself, or that of which it is a part, to remain at rest, fixing itself against something external to itself. Now the man who is himself in the boat, if he pushes, fixing himself against the boat, very naturally does not move the boat, because what he pushes against should properly remain at rest. Now what he is trying to move, and what he is fixing himself against is in his case the same. If, however, he pushes or pulls from outside he does move it, for the ground is no part of the boat.



Reference address : https://www.ellopos.net/elpenor/greek-texts/ancient-Greece/aristotle/motion-animals.asp?pg=2