Translated by A. Farquharson.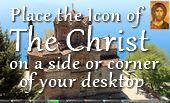 On The Motion Of Animals, by Aristotle



Part 1

Elsewhere we have investigated in detail the movement of animals after their various kinds, the differences between them, and the reasons for their particular characters (for some animals fly, some swim, some walk, others move in various other ways); there remains an investigation of the common ground of any sort of animal movement whatsoever.

Now we have already determined (when we were discussing whether eternal motion exists or not, and its definition, if it does exist) that the origin of all other motions is that which moves itself, and that the origin of this is the immovable, and that the prime mover must of necessity be immovable. And we must grasp this not only generally in theory, but also by reference to individuals in the world of sense, for with these in view we seek general theories, and with these we believe that general theories ought to harmonize. Now in the world of sense too it is plainly impossible for movement to be initiated if there is nothing at rest, and before all else in our present subject- animal life. For if one of the parts of an animal be moved, another must be at rest, and this is the purpose of their joints; animals use joints like a centre, and the whole member, in which the joint is, becomes both one and two, both straight and bent, changing potentially and actually by reason of the joint. And when it is bending and being moved one of the points in the joint is moved and one is at rest, just as if the points A and D of a diameter were at rest, and B were moved, and DAC were generated. However, in the geometrical illustration, the centre is held to be altogether indivisible (for in mathematics motion is a fiction, as the phrase goes, no mathematical entity being really moved), whereas in the case of joints the centres become now one potentially and divided actually, and now one actually and divided potentially. But still the origin of movement, qua origin, always remains at rest when the lower part of a limb is moved; for example, the elbow joint, when the forearm is moved, and the shoulder, when the whole arm; the knee when the tibia is moved, and the hip when the whole leg. Accordingly it is plain that each animal as a whole must have within itself a point at rest, whence will be the origin of that which is moved, and supporting itself upon which it will be moved both as a complete whole and in its members.



Reference address : https://www.ellopos.net/elpenor/greek-texts/ancient-Greece/aristotle/motion-animals.asp