Demetrios Constantelos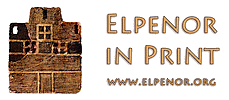 Page 8
The seventh ecumenical synod (Nicaea II, of 787), was again a victory of the Greek mind and Christian understanding over the Semitic and Oriental mind. Its decisions were reaffirmed by the synod of 843, which proclaimed the legitimate place of icons, symbols, and representations in Christian worship. In other synods, such as those during the episcopacy of Photios, the synodal and democratic administrative system of the church was proclaimed, thus reaffirming the ancient apostolic tradition.
During this period there were several ecclesiastical centers that survive today as centers of Orthodoxy: Constantinople, Alexandria, Antioch, Jerusalem, and the island of Cyprus. With the exception of Antioch and Jerusalem, whose present-day Christians are Syrian and Arabic Orthodox, all the others maintain strong Greek-speaking Orthodox sees.
The great Church Fathers, theologians, monastics, and missionaries flourished during this same early medieval period. Basil the Great, Gregory of Nyssa, John Chrysostom, Athanasios, Cyril, Eusebius of Caesarea, Maximos the Confessor, Leontios Byzantios, Romanos Melodos, John of Damascus, Theodore Studites, Tarasios, John Eleemon, Photios, Cyril and Methodios, Nicholas Mystikos, Michael Kerularios, and Symeon the New Theologian are a few of the many churchmen who made Christianity a vital and redeeming force in the Middle Ages.
One cannot overemphasize the outstanding contributions of the Church of Constantinople in the propagation of the Christian faith to the peoples of Asia Minor as well as to those of Central and Eastern Europe. The Greek brothers Cyril and Methodios from Thessaloniki, apostles to the Slavs, were missionaries of culture and civilization as well as of religion.
Cf. Books for getting closer to Orthodox Christianity ||| Orthodox Images of the Christ ||| Byzantium : The Alternative History of Europe ||| The pulse of Ancient Rome was driven by a Greek heart ||| Vasilief, A History of the Byzantine Empire ||| Schmemann, A History of the Orthodox Church ||| Videos about Byzantium and Orthodoxy ||| Aspects of Byzantium in Modern Popular Music ||| 3 Posts on the Fall of Byzantium ||| Greek Literature / The New Testament

Reference address : https://www.ellopos.net/elpenor/greek-orthodox-history.asp?pg=8