Demetrios Constantelos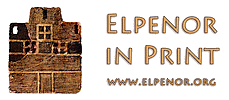 Page 13
Notwithstanding many outbreaks of Islamic fanaticism during those four centuries, the Greek Church manifested a great deal of vitality. No epoch that produces martyrs can be described as morbid and corrupt. In particular during the sixteenth and seventeenth centuries, many Orthodox witnessed to their faith "unto death." The Greek Church commemorates the names of many neomartyrs, who preferred to die rather than deny their Christian faith, among them Michael Mavroides, Gabriel II, Theodore of Mytilene, Christodoulos, Cyril of Thessaloniki (burned alive in July 1566, at the age of 22), Mark Kyriakopoulos (beheaded in 1643 at Smyrna), John (put to death in 1652, at the age of 14) – 172 in all.
Objective information about all of this has been transmitted not only through Greek primary sources, but through the observation of Western travelers or civil servants who served in various cities of the Ottoman Empire. For example, the British consul Paul Ricaut, stationed in Smyrna, wrote about 1678 a vivid account of the state of the Greek and the Armenian churches under the Turks.
The increase and prevalence of the Christian faith against the violence of kings and emperors, and all the terrors of death, is a demonstration of its verity; so the stable perseverance in these our days [i.e., 1678] of the Greek Church therein, notwithstanding the oppression and contempt put upon it by the Turk, and the allurements and pleasures of this world, is a confirmation no less convincing than the miracles and power which attended its first beginnings: for indeed it is admirable to see and consider with what constancy, Resolution, and Simplicity, ignorant and poor men kept their Faith; and that the proffer of worldly preferments and the privilege which they enjoy by becoming Turks, the mode and Fashion of that country which they inhabit… would have induced the Greeks to denounce their faith.
Ricaut adds that much of their perseverance "is to be attributed to the grace of God and the promises of the gospel."
Cf. Books for getting closer to Orthodox Christianity ||| Orthodox Images of the Christ ||| Byzantium : The Alternative History of Europe ||| The pulse of Ancient Rome was driven by a Greek heart ||| Vasilief, A History of the Byzantine Empire ||| Schmemann, A History of the Orthodox Church ||| Videos about Byzantium and Orthodoxy ||| Aspects of Byzantium in Modern Popular Music ||| 3 Posts on the Fall of Byzantium ||| Greek Literature / The New Testament

Reference address : https://www.ellopos.net/elpenor/greek-orthodox-history.asp?pg=13