Demetrios Constantelos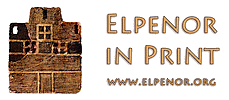 Page 12
THE AGE OF CAPTIVITY
With the fall of Constantinople to the Ottoman Turks in 1453, the Greek Orthodox Church became a "nation" under the Turks. At the beginning the Church seemed to thrive under the privileges that were granted her by the conqueror Mohammed II. The patriarch and actually every bishop in his own diocese was invested with religious and civil powers, and each one of them became the spokesman of his flock.
The ecumenical patriarch of Constantinople, as well as the heads of other autocephalous, or self-governing, churches, came to be known as "ethnarchs," a title that the archbishop of Cyprus retains today, and that denotes the religious and national spokesman of their constituents. However, the ecumenical patriarch, who had been acknowledged as the "first among equals" in the East, became the most important religious leader of all Christians under the Turks. A few of them proved unworthy hierarchs, but others rose above the temptations, the corruption, and the pressures of the sultan as worthy representatives and even martyrs.
Many patriarchs and other clerics of the Orthodox Church who refused to obey the whim of the sultans were dethroned or exiled or in most cases put to death. A few cases may suffice to substantiate this point. Joachim I (1504) was dethroned; Cyril Loukaris (1638), Cyril Kontaris (1639), Parthenios (1504), Parthenios III (1657), Gregory V (1821) and others were put to death. Neophytos (1707) was thrown into the galleys, and several others, such as Jeremia II (1769), Anthimos III (1824), Chrysanthos (1826), and Agathagelos (1830) were exiled. In addition to heavy taxation of the Christians, as well as insults and arbitrary actions on the part of the Turkish autocracy, the Church suffered from confiscation of its houses of worship and property, and Christians were forced to deny their faith and adopt the Moslem religion.
Cf. Books for getting closer to Orthodox Christianity ||| Orthodox Images of the Christ ||| Byzantium : The Alternative History of Europe ||| The pulse of Ancient Rome was driven by a Greek heart ||| Vasilief, A History of the Byzantine Empire ||| Schmemann, A History of the Orthodox Church ||| Videos about Byzantium and Orthodoxy ||| Aspects of Byzantium in Modern Popular Music ||| 3 Posts on the Fall of Byzantium ||| Greek Literature / The New Testament

Reference address : https://www.ellopos.net/elpenor/greek-orthodox-history.asp?pg=12