Chesterton

David Copperfield : Practical Sentimentalism
[ From Charles Dickens, Chapter XI, On The Alleged Optimism Of Dickens
http://lang.nagoya-u.ac.jp/~matsuoka/CD-Chesterton-CD.html ]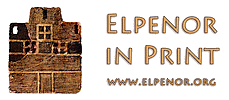 ...The whole meaning of the character of Mr. Micawber is that a man can be always almost rich by constantly expecting riches. The lesson is a really important one in our sweeping modern sociology. We talk of the man whose life is a failure; but Micawber's life never is a failure, because it is always a crisis. We think constantly of the man who if he looked back would see that his existence was unsuccessful; but Micawber never does look back; he always looks forward, because the bailiff is coming to-morrow. You cannot say he is defeated, for his absurd battle never ends; he cannot despair of life, for he is so much occupied in living. All this is of immense importance in the understanding of the poor; it is worth all the slum novelists that ever insulted democracy. But how did it happen that the man who created this Micawber could pension him off at the end of the story and make him a successful colonial mayor? Micawber never did succeed, never ought to succeed; his kingdom is not of this world. But this is an excellent instance of Dickens's disposition to make his characters grossly and incongruously comfortable. There is another instance in the same book. Dora, the first wife of David Copperfield, is a very genuine and amusing figure; she has certainly far more force of character than Agnes. She represents the infinite and divine irrationality of the human heart. What possessed Dickens to make her such a dehumanised prig as to recommend her husband to marry another woman? One could easily respect a husband who after time and development made such a marriage, but surely not a wife who desired it. If Dora had died hating Agnes we should know that everything was right, and that God would reconcile the irreconcilable. When Dora dies recommending Agnes we know that everything is wrong, at least if hypocrisy and artificiality and moral vulgarity are wrong. There, again, Dickens yields to a mere desire to give comfort. He wishes to pile up pillows round Dora; and he smothers her with them, like Othello.

This is the real vulgar optimism of Dickens: it does exist; and I have deliberately put it first. Let us admit that Dickens's mind was far too much filled with pictures of satisfaction and cosiness and repose. Let us admit that he thought principally of the pleasures of the oppressed classes; let us admit that it hardly cost him any artistic pang to make out human beings as much happier than they are. Let us admit all this, and a curious fact remains.

For it was this too easily contented Dickens, this man with cushions at his back and (it sometimes seems) cotton wool in his ears; it was this happy dreamer, this vulgar optimist who alone of modern writers did really destroy some of the wrongs he hated and bring about some of the reforms he desired. Dickens did help to pull down the debtors' prisons; and if he was too much of an optimist he was quite enough of a destroyer. Dickens did drive Squeers out of his Yorkshire den; and if Dickens was too contented, it was more than Squeers was. Dickens did leave his mark on parochialism, on nursing, on funerals, on public executions, on workhouses, on the Court of Chancery. These things were altered; they are different. It may be that such reforms are not adequate remedies; that is another question altogether. The next sociologists may think these old Radical reforms quite narrow or accidental. But such as they were, the old Radicals got them done; and the new sociologists cannot get anything done at all. And in the practical doing of them Dickens played a solid and quite demonstrable part; that is the plain matter that concerns us here. If Dickens was an optimist he was an uncommonly active and useful kind of optimist. If Dickens was a sentimentalist he was a very practical sentimentalist. ...