MEISTER ECKHART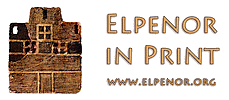 The union of the soul with God is far more inward than that of the soul and body.


Now I might ask, how stands it with the soul that is lost in God? Does the soul find herself or not? To this will I answer as it appears to me, that the soul finds herself in the point, where every rational being understands itself with itself. Although it sinks and sinks in the eternity of the Divine Essence, yet it can never reach the ground. Therefore God has left a little point wherein the soul turns back upon itself and finds itself, and knows itself to be a creature.

***

God alone must work in thee without hindrance, that He may bring to perfection His likeness in thee. So thou mayest understand with Him, and love with Him. This is the essence of perfection.