MEISTER ECKHART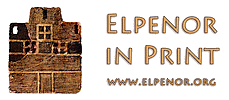 It is often much harder for a man to be alone in a crowd than in the desert; and it is often harder to leave a small thing than a great, and to practise a small work than one which people consider very great.


The man who has submitted his will and purposes entirely to God, carries God with him in all his works and in all circumstances. Therein can no man hinder him, for he neither aims at nor enjoys anything else, save God. God is united with Him in all his purposes and designs. Even as no manifoldness can dissipate God, so nothing can dissipate such a man, or destroy his unity. Man, therefore, should take God with him in all things; God should be always present to his mind and will and affections. The same disposition that thou hast in church or in thy cell, thou shouldst keep and maintain in a crowd, and amid the unrest and manifoldness of the world.

Some people pride themselves on their detachment from mankind, and are glad to be alone or in church; and therein lies their peace. But he who is truly in the right state, is so in all circumstances, and among all persons; he who is not in a good state, it is not right with him in all places and among all persons. He who is as he should be has God with him in truth, in all places and among all persons, in the street as well as in the church; and then no man can hinder him.