H. SUSO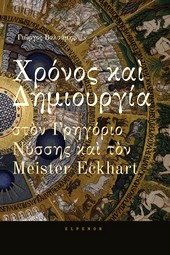 Time and Creation
In Gregory of Nyssa and
Meister Eckhart
Page 3
In the wide world, speechless and lonely,
For me is no heart but Thine;
Lord, since I must love Thee only,
Oh reveal Thy heart to mine.
"Wouldst thou know My glory, beloved?
Know Me, the great I AM?
First must thine eyes behold Me,
The slain and the stricken Lamb.
More works inspired by Eckhart ||| Eckhart Home