Table of Contents ||| Clement of Rome ||| Epistle to Diognetus ||| St Polycarp ||| St Ignatius ||| Justin the Martyr ||| St. Irenaeus ||| Hermas ||| Clement of Alexandria ||| Tertullian ||| St. Basil the Great ||| Links
---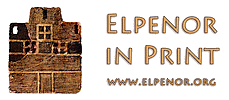 Page 6




Ignatius to Polycarp

CHAP. V — THE DUTIES OF HUSBANDS AND WIVES


FLEE evil arts; but all the more discourse in public regarding them. Speak to my sisters, that they love the Lord, and be satisfied with their husbands both in the flesh and spirit. In like manner also, exhort my brethren, in the name of Jesus Christ, that they love their wives, even as the Lord the Church. If any one can continue in a state of purity, to the honour of Him who is Lord of the flesh, let him so remain without boasting. If he begins to boast, he is undone; and if he reckon himself greater than the bishop, he is ruined. But it becomes both men and women who marry, to form their union with the approval of the bishop, that their marriage may be according to God, and not after their own lust. Let all things be done to the honour of God.