Table of Contents ||| Clement of Rome ||| Epistle to Diognetus ||| St Polycarp ||| St Ignatius ||| Justin the Martyr ||| St. Irenaeus ||| Hermas ||| Clement of Alexandria ||| Tertullian ||| St. Basil the Great ||| Links
---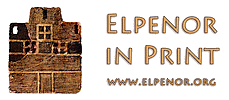 From the Epistle of Ignatius to the Romans

[Only the short version of Ignatius' text is offered here. For the authenticity of this version only, v. Pan. Christou, Greek Patrology vol. II, Thessaloniki 1978. Cf. J. Quasten, Patrology vol. 1, Driebergen 1949]

CHAP. III — PRAY RATHER THAT I MAY ATTAIN TO MARTYRDOM

YE have never envied any one; ye have taught others. Now I desire that those things may be confirmed [by your conduct], which in your instructions ye enjoin [on others]. Only request in my behalf both inward and outward strength, that I may not only speak, but [truly] will; and that I may not merely be called a Christian, but really be found to be one. For if I be truly found [a Christian], I may also be called one, and be then deemed faithful, when I shall no longer appear to the world. Nothing visible is eternal. "For the things which are seen are temporal, but the things which are not seen are eternal." For our God, Jesus Christ, Bow that He is with the Father, is all the more revealed [in His glory]. Christianity is not a thing of silence only, but also of [manifest] greatness.