From the Aeneid, Book III, translated by Dryden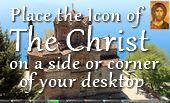 Page 2


The first thus rent a second will arise,
And the same metal the same room supplies.
Look round the wood, with lifted eyes, to see
The lurking gold upon the fatal tree:
Then rend it off, as holy rites command;
The willing metal will obey thy hand,
Following with ease, if favor'd by thy fate,
Thou art foredoom'd to view the Stygian state:
If not, no labor can the tree constrain;
And strength of stubborn arms and steel are vain.
Besides, you know not, while you here attend,
Th' unworthy fate of your unhappy friend:
Breathless he lies; and his unburied ghost,
Depriv'd of fun'ral rites, pollutes your host.
Pay first his pious dues; and, for the dead,
Two sable sheep around his hearse be led;
Then, living turfs upon his body lay:
This done, securely take the destin'd way,
To find the regions destitute of day." (...)
These rites perform'd, the prince, without delay,
Hastes to the nether world his destin'd way.
Deep was the cave; and, downward as it went
From the wide mouth, a rocky rough descent;
And here th' access a gloomy grove defends,
And there th' unnavigable lake extends,
O'er whose unhappy waters, void of light,
No bird presumes to steer his airy flight;
Such deadly stenches from the depths arise,
And steaming sulphur, that infects the skies.


Cf. Homer : The Underworld,

Orphica : From man you became God,

Plato : Ways to Hades & The Real World


Reference address : https://www.ellopos.net/elpenor/greeks-us/virgil-underworld.asp?pg=2