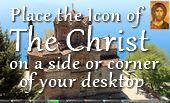 AMONG the confederacies of antiquity, the most considerable was that of the Grecian republics, associated under the Amphictyonic council. From the best accounts transmitted of this celebrated institution, it bore a very instructive analogy to the present Confederation of the American States.

The members retained the character of independent and sovereign states, and had equal votes in the federal council. This council had a general authority to propose and resolve whatever it judged necessary for the common welfare of Greece; to declare and carry on war; to decide, in the last resort, all controversies between the members; to fine the aggressing party; to employ the whole force of the confederacy against the disobedient; to admit new members.

The Amphictyons were the guardians of religion, and of the immense riches belonging to the temple of Delphos, where they had the right of jurisdiction in controversies between the inhabitants and those who came to consult the oracle. As a further provision for the efficacy of the federal powers, they took an oath mutually to defend and protect the united cities, to punish the violators of this oath, and to inflict vengeance on sacrilegious despoilers of the temple.

In theory, and upon paper, this apparatus of powers seems amply sufficient for all general purposes. In several material instances, they exceed the powers enumerated in the articles of confederation. The Amphictyons had in their hands the superstition of the times, one of the principal engines by which government was then maintained; they had a declared authority to use coercion against refractory cities, and were bound by oath to exert this authority on the necessary occasions.


Cf. Hugo, In a grand parliament of intelligence.

Reference address : https://www.ellopos.net/elpenor/greeks-us/hamilton-madison_confederation.asp