Translated by Frederick Crombie.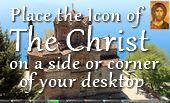 This Part: 128 Pages




Page 14


7. When, then, the saints shall have reached the celestial abodes, they will clearly see the nature of the stars one by one, and will understand whether they are endued with life, or their condition, whatever it is. And they will comprehend also the other reasons for the works of God, which He Himself will reveal to them. For He will show to them, as to children, the causes of things and the power of His creation, [2268] and will explain why that star was placed in that particular quarter of the sky, and why it was separated from another by so great an intervening space; what, e.g., would have been the consequence if it had been nearer or more remote; or if that star had been larger than this, how the totality of things would not have remained the same, but all would have been transformed into a different condition of being. And so, when they have finished all those matters which are connected with the stars, and with the heavenly revolutions, they will come to those which are not seen, or to those whose names only we have heard, and to things which are invisible, which the Apostle Paul has informed us are numerous, although what they are, or what difference may exist among them, we cannot even conjecture by our feeble intellect. And thus the rational nature, growing by each individual step, not as it grew in this life in flesh, and body, and soul, but enlarged in understanding and in power of perception, is raised as a mind already perfect to perfect knowledge, no longer at all impeded by those carnal senses, but increased in intellectual growth; and ever gazing purely, and, so to speak, face to face, on the causes of things, it attains perfection, firstly, viz., that by which it ascends to (the truth), [2269] and secondly, that by which it abides in it, having problems and the understanding of things, and the causes of events, as the food on which it may feast. For as in this life our bodies grow physically to what they are, through a sufficiency of food in early life supplying the means of increase, but after the due height has been attained we use food no longer to grow, but to live, and to be preserved in life by it; so also I think that the mind, when it has attained perfection, eats and avails itself of suitable and appropriate food in such a degree, that nothing ought to be either deficient or superfluous. And in all things this food is to be understood as the contemplation and understanding of God, which is of a measure appropriate and suitable to this nature, which was made and created; and this measure it is proper should be observed by every one of those who are beginning to see God, i.e., to understand Him through purity of heart.

[2268] Virtutem suae conditionis. Seine Schoepferkraft (Schnitzer).

[2269] In id: To that state of the soul in which it gazes purely on the causes of things.



Reference address : https://www.ellopos.net/elpenor/greek-texts/fathers/origen/principiis.asp?pg=14