Translated by Frederick Crombie.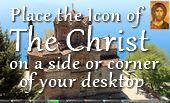 This Part: 128 Pages




Page 124


For although there have been numerous legislators among the Greeks and Barbarians, and also countless teachers and philosophers who professed to declare the truth, we do not remember any legislator who was able to produce in the minds of foreign nations an affection and a zeal (for him) such as led them either voluntarily to adopt his laws, or to defend them with all the efforts of their mind. No one, then, has been able to introduce and make known what seemed to himself the truth, among, I do not say many foreign nations, but even amongst the individuals of one single nation, in such a manner that a knowledge and belief of the same should extend to all. And yet there can be no doubt that it was the wish of the legislators that their laws should be ob- served by all men, if possible; and of the teachers, that what appeared to themselves to be truth, should become known to all. But knowing that they could by no means succeed in producing any such mighty power within them as would lead foreign nations to obey their laws, or have regard to their statements, they did not venture even to essay the attempt, lest the failure of the undertaking should stamp their conduct with the mark of imprudence. And yet there are throughout the whole world--throughout all Greece, and all foreign countries--countless in- dividuals who have abandoned the laws of their country, and those whom they had believed to be gods, and have yielded themselves up to the obedience of the law of Moses, and to the discipleship and worship of Christ; and have done this, not without exciting against themselves the intense hatred of the worshippers of images, so as frequently to be exposed to cruel tortures from the latter, and sometimes even to be put to death. And yet they embrace, and with all affection preserve, the words and teaching of Christ.



Reference address : https://www.ellopos.net/elpenor/greek-texts/fathers/origen/principiis.asp?pg=124