Translated by Frederick Crombie.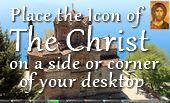 This Part: 128 Pages




Page 122


9. In this way, accordingly, we are to suppose that at the consummation and restoration of all things, those who make a gradual advance, and who ascend (in the scale of improvement), will arrive in due measure and order at that land, and at that training which is contained in it, where they may be prepared for those better institutions to which no addition can be made. For, after His agents and servants, the Lord Christ, who is King of all, will Himself assume the kingdom; i.e., after instruction in the holy virtues, He will Himself instruct those who are capable of receiving Him in respect of His being wisdom, reigning in them until He has subjected them to the Father, who has subdued all things to Himself, i.e., that when they shall have been made capable of receiving God, God may be to them all in all. Then accordingly, as a necessary consequence, bodily nature will obtain that highest condition [2697] to which nothing more can be added. Having discussed, up to this point, the quality of bodily nature, or of spiritual body, we leave it to the choice of the reader to determine what he shall consider best. And here we may bring the third book to a conclusion.

[2697] Jerome (Epistle to Avitus, No. 94) says that Origen, "after a most lengthened discussion, in which he asserts that all bodily nature is to be changed into attenuated and spiritual bodies, and that all substance is to be converted into one body of perfect purity, and more brilliant than any splendour (mundissimum et omni splendore purius), and such as the human mind cannot now conceive," adds at the last, "And God will be 'all in all,' so that the whole of bodily nature may be reduced into that substance which is better than all others, into the divine, viz., than which none is better." From which, since it seems to follow that God possesses a body, although of extreme tenuity (licet tenuissimum), Rufinus has either suppressed this view, or altered the meaning of Origen's words (Ruaeus).



Reference address : https://www.ellopos.net/elpenor/greek-texts/fathers/origen/principiis.asp?pg=122