Translated by Frederick Crombie.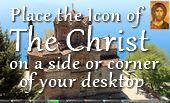 128 Pages




Page 81


6. Having discussed these points regarding the nature of the world to the best of our ability, it does not seem out of place to inquire what is the meaning of the term world, which in holy Scripture is shown frequently to have different significations. For what we call in Latin mundus, is termed in Greek kosmos, and kosmos signifies not only a world, but also an ornament. Finally, in Isaiah, where the language of reproof is directed to the chief daughters of Sion, and where he says, "Instead of an ornament of a golden head, thou wilt have baldness on account of thy works," [2086] he employs the same term to denote ornament as to denote the world, viz., kosmos. For the plan of the world is said to be contained in the clothing of the high priest, as we find in the Wisdom of Solomon, where he says, "For in the long garment was the whole world." [2087] That earth of ours, with its inhabitants, is also termed the world, as when Scripture says, "The whole world lieth in wickedness." [2088] Clement indeed, a disciple of the apostles, makes mention of those whom the Greeks called 'Antichthones , and other parts of the earth, to which no one of our people can approach, nor can any one of those who are there cross over to us, which he also termed worlds, saying, "The ocean is impassable to men; and those are worlds which are on the other side of it, which are governed by these same arrangements of the ruling God." [2089] That universe which is bounded by heaven and earth is also called a world, as Paul declares: "For the fashion of this world will pass away." [2090] Our Lord and Saviour also points out a certain other world besides this visible one, which it would indeed be difficult to describe and make known. He says, "I am not of this world." [2091] For, as if He were of a certain other world, He says, "I am not of this world." Now, of this world we have said beforehand, that the explanation was difficult; and for this reason, that there might not be afforded to any an occasion of entertaining the supposition that we maintain the existence of certain images which the Greeks call "ideas:" for it is certainly alien to our (writers) to speak of an incorporeal world existing in the imagination alone, or in the fleeting world of thoughts; and how they can assert either that the Saviour comes from thence, or that the saints will go thither, I do not see.

[2086] Cf. Isa. iii. 24. Origen here quotes the Septuagint, which differs both from the Hebrew and the Vulgate: kai anti tou kosmou tes kephales tou chrusiou phalakroma hexeis dia ta erga sou.

[2087] Wisd. xviii. 24. Poderis, lit. "reaching to the feet."

[2088] 1 John v. 19.

[2089] Clemens Rom., Ep. i., ad Cor., c. 20. [See vol. i. p. 10, of this series. S.]

[2090] 1 Cor. vii. 31.

[2091] John xvii. 16.



Reference address : https://www.ellopos.net/elpenor/greek-texts/fathers/origen/principia.asp?pg=81