Translated by Frederick Crombie.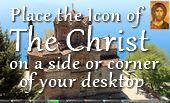 128 Pages




Page 69


2. But God, by the ineffable skill of His wisdom, transforming and restoring all things, in whatever manner they are made, to some useful aim, and to the common advantage of all, recalls those very creatures which differed so much from each other in mental conformation to one agreement of labour and purpose; so that, although they are under the influence of different motives, they nevertheless complete the fulness and perfection of one world, and the very variety of minds tends to one end of perfection. For it is one power which grasps and holds together all the diversity of the world, and leads the different movements towards one work, lest so immense an undertaking as that of the world should be dissolved by the dissensions of souls. And for this reason we think that God, the Father of all things, in order to ensure the salvation of all His creatures through the ineffable plan of His word and wisdom, so arranged each of these, that every spirit, whether soul or rational existence, however called, should not be compelled by force, against the liberty of his own will, to any other course than that to which the motives of his own mind led him (lest by so doing the power of exercising free-will should seem to be taken away, which certainly would produce a change in the nature of the being itself); and that the varying purposes of these would be suitably and usefully adapted to the harmony of one world, by some of them requiring help, and others being able to give it, and others again being the cause of struggle and contest to those who are making progress, amongst whom their diligence would be deemed more worthy of approval, and the place of rank obtained after victory be held with greater certainty, which should be established by the difficulties of the contest. [2070]

[2070] "Et diversi motus propositi earum (rationabilium subsistentiarum) ad unius mundi consonantiam competenter atque utiliter aptarentur, dum aliae juvari indigent, aliae juvare possunt, aliae vero proficientibus certamina atque agones movent, in quibus eorum probabilior haberetur industria, et certior post victoriam reparati gradus statio teneretur, quae per difficultates laborantium constitisset."



Reference address : https://www.ellopos.net/elpenor/greek-texts/fathers/origen/principia.asp?pg=69