Translated by Frederick Crombie.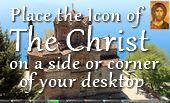 128 Pages




Page 2


2. Since many, however, of those who profess to believe in Christ differ from each other, not only in small and trifling matters, but also on subjects of the highest importance, as, e.g., regarding God, or the Lord Jesus Christ, or the Holy Spirit; and not only regarding these, but also regarding others which are created existences, viz., the powers [1919] and the holy virtues; [1920] it seems on that account necessary first of all to fix a definite limit and to lay down an unmistakable rule regarding each one of these, and then to pass to the investigation of other points. For as we ceased to seek for truth (notwithstanding the professions of many among Greeks and Barbarians to make it known) among all who claimed it for erroneous opinions, after we had come to believe that Christ was the Son of God, and were persuaded that we must learn it from Himself; so, seeing there are many who think they hold the opinions of Christ, and yet some of these think differently from their predecessors, yet as the teaching of the Church, transmitted in orderly succession from the apostles, and remaining in the Churches to the present day, is still preserved, that alone is to be accepted as truth which differs in no respect from ecclesiastical and apostolical tradition.

3. Now it ought to be known that the holy apostles, in preaching the faith of Christ, delivered themselves with the utmost clearness on certain points which they believed to be necessary to every one, even to those who seemed somewhat dull in the investigation of divine knowledge; leaving, however, the grounds of their statements to be examined into by those who should deserve the excellent gifts of the Spirit, and who, especially by means of the Holy Spirit Himself, should obtain the gift of language, of wisdom, and of knowledge: while on other subjects they merely stated the fact that things were so, keeping silence as to the manner or origin of their existence; clearly in order that the more zealous of their successors, who should be lovers of wisdom, might have a subject of exercise on which to display the fruit of their talents,--those persons, I mean, who should prepare themselves to be fit and worthy receivers of wisdom.

[1919] Dominationes.

[1920] Virtutes.



Reference address : https://www.ellopos.net/elpenor/greek-texts/fathers/origen/principia.asp?pg=2