Translated by John Patrick.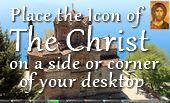 128 Pages




Page 90


And these I think who ate of the seven loaves for which thanks were given, are superior to those who ate of the five which were blessed; and these who ate the few little fishes to those who ate of the two, and perhaps also these who sat down upon the ground to those who sat down on the grass. And those from fewer loaves leave twelve baskets, but these from a greater number leave seven baskets, inasmuch, as they were able to receive more. And perhaps these tread upon all earthly things and sit down upon them, but those upon the grass--upon their flesh only--for "all flesh is grass." [5549] Consider also after this, that Jesus does not wish to send them away fasting lest they faint on the way, as being without the loaves of Jesus, and while they were still on the way--the way to their own concerns--might suffer injury. Take note also of the cases where Jesus is recorded to have sent any one away, that you may see the difference of those who were sent away by Him after being fed, and those who had been sent away otherwise; and, as a pattern of one who was sent away otherwise, take "Woman, thou art loosed from thine infirmity." [5550] But further the disciples who are always with Jesus are not sent away by Him; but the multitudes after they have eaten are sent away. Likewise, again, the disciples who conceive nothing great about the Canaanitish woman say, "Send her away, for she crieth after us;" [5551] but the Saviour does not at all appear to send her away; for saying unto her, "O woman, great is thy faith, be it done to thee even as thou wilt," [5552] He healed her daughter from that hour: it is not however written that He sent her away. So far at the present time have we been able to investigate and see into the passage before us.

[5549] Isa. xl. 6.

[5550] Luke xiii. 12, Literally 'thou art sent away.'

[5551] Matt. xv. 23.

[5552] Matt. xv. 28.



Reference address : https://www.ellopos.net/elpenor/greek-texts/fathers/origen/matthew-commentary.asp?pg=90