Translated by Allan Menzies.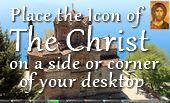 5 Pages




Page 2


1. Gregory is Urged to Apply His Gentile Learning to the Study of Scripture.

All hail to thee in God, most excellent and reverend Sir, son Gregory, from Origen. A natural quickness of understanding is fitted, as you are well aware, if it be diligently exercised, to produce a work which may bring its owner so far as is possible, if I may so express myself, to the consummation of the art the which he desires to practise, and your natural aptitude is sufficient to make you a consummate Roman lawyer and a Greek philosopher too of the most famous schools. But my desire for you has been that you should direct the whole force of your intelligence to Christianity as your end, and that in the way of production. And I would wish that you should take with you on the one hand those parts of the philosophy of the Greeks which are fit, as it were, to serve as general or preparatory studies for Christianity, and on the other hand so much of Geometry and Astronomy as may be helpful for the interpretation of the Holy Scriptures. The children of the philosophers speak of geometry and music and grammar and rhetoric and astronomy as being ancillary to philosophy; and in the same way we might speak of philosophy itself as being ancillary to Christianity.



Reference address : https://www.ellopos.net/elpenor/greek-texts/fathers/origen/letter-gregory.asp?pg=2