Translated by Allan Menzies.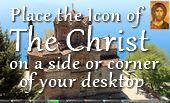 128 Pages




Page 60


Similarly the Word comes also to Isaiah, teaching the things which are coming upon Judaea and Jerusalem in the last days; and so also it comes to Jeremiah lifted up by a divine elation. For Iao means etymologically lifting up, elation. Now the Word comes to men who formerly could not receive the advent of the Son of God who is the Word; but to God it does not come, as if it had not been with Him before. The Word was always with the Father; and so it is said, "And the Word was with God." He did not come to God, and this same word "was" is used of the Word because He was in the beginning at the same time when He was with God, neither being separated from the beginning nor being bereft of His Father. And again, neither did He come to be in the beginning after He had not been in it, nor did He come to be with God after not having been with Him. For before all time and the remotest age [4664] the Word was in the beginning, and the Word was with God. Thus to find out what is meant by the phrase, "The Word was with God," we have adduced the words used about the prophets, how He came to Hosea, to Isaiah, to Jeremiah, and we have noticed the difference, by no means accidental, between "became" and "was." We have to add that in His coming to the prophets He illuminates the prophets with the light of knowledge, causing them to see things which had been before them, but which they had not understood till then. With God, however, He is God, just because He is with Him. And perhaps it was because he saw some such order in the Logos, that John did not place the clause "The Word was God" before the clause "The Word was with God." The series in which he places his different sentences does not prevent the force of each axiom from being separately and fully seen. One axiom is, "In the beginning was the Word," a second, "The Word was with God," and then comes, "And the Word was God." The arrangement of the sentences might be thought to indicate an order; we have first "In the beginning was the Word," then, "And the Word was with God," and thirdly, "And the Word was God," so that it might be seen that the Word being with God makes Him God.

[4664] Omitting to, with Jacobi.



Reference address : https://www.ellopos.net/elpenor/greek-texts/fathers/origen/john-commentary.asp?pg=60