Translated by Allan Menzies.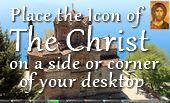 128 Pages




Page 124


But Solomon, on the other hand, saw God in a dream, and in a dream received wisdom, for the reality of the vision was kept for him who said, "Behold a greater than Solomon is here." The time was one of the profoundest peace, so that it was possible for every man to rest under his own vine and his own fig-tree, and Solomon's very name was significant of the peace which was in his days, for Solomon means peaceful; and so he was at liberty to build the famous temple of God. About the time of Ezra, also, when "truth conquers wine and the hostile king and women," [4809] the temple of God is restored again. All this is said by way of apology to you, reverend Ambrosius. It is at your sacred encouragement that I have made up my mind to build up in writing the tower of the Gospel; and I have therefore sate down to count the cost, [4810] if I have sufficient to finish it, lest I should be mocked by the beholders, because I laid the foundation but was not able to finish the work. The result of my counting, it is true, has been that I do not possess what is required to finish it; yet I have put my trust in God, who enriches us [4811] with all wisdom and all knowledge. If we strive to keep His spiritual laws we believe that He does enrich us; He will supply what is necessary so that we shall get on with our building, and shall even come to the parapet of the structure. That parapet it is which keeps from falling those who go up on the house of the Word; for people only fall off those houses which have no parapet, so that the buildings themselves are to blame for their fall and for their death. We proceeded as far as the fifth volume in spite of the obstacles presented by the storm in Alexandria, and spoke what was given us to speak, for Jesus rebuked the winds and the waves of the sea. We emerged from the storm, we were brought out of Egypt, that God delivering us who led His people forth from there.

[4809] 3 Esdras iv. 37, 41, 47.

[4810] Luke xiv. 28.

[4811] 1 Cor. i. 5.



Reference address : https://www.ellopos.net/elpenor/greek-texts/fathers/origen/john-commentary.asp?pg=124