Translated by Allan Menzies.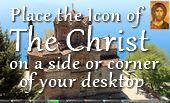 This Part: 132 Pages




Page 69


The numbers which are recorded in the book of that name [4989] obtained a place in Scripture in accordance with some principle which determines their proportion to each thing. We ought therefore to enquire whether the book of Moses which is called Numbers teaches us, should we be able to trace it out, in some special way, the principle with regard to this matter. This remark I make to you at the outset of my tenth book, for in many passages of Scripture I have observed the number ten to have a peculiar privilege, and you may consider carefully whether the hope is justified that this volume will bring you from God some special benefit. That this may prove to be the case, we will seek to yield ourselves as fully as we can to God, who loves to bestow His choicest gifts. The book begins at the words: "After this He went down to Capernaum, He and His mother and His brothers and His disciples, and there they abode not many days." The other three Evangelists say that the Lord, after His conflict with the devil, departed into Galilee. Matthew and Luke represent that he was first at Nazara, [4990] and then left them and came and dwelt in Capernaum. Matthew and Mark also state a certain reason why He departed thither, namely, that He had heard that John was cast into prison. The words are as follows: Matthew says, [4991] "Then the devil leaveth Him, and behold, angels came and ministered unto Him. But when He heard that John was delivered up, He departed into Galilee, and leaving Nazareth He came and dwelt at Capernaum on the seashore in the borders of Zebulun and Naphtali, that it might be fulfilled which was spoken by Isaiah the prophet, saying, The land of Zebulun and the land of Naphtali;" and after the quotation from Isaiah: "From that time Jesus began to preach and to say, Repent ye; for the kingdom of heaven is at hand."

[4989] The text is doubtful here, but the above seems to be the meaning.

[4990] Nazara is with Origen a neuter plural.

[4991] iv. 11-15, 17.



Reference address : https://www.ellopos.net/elpenor/greek-texts/fathers/origen/john-commentary-2.asp?pg=69