Translated by Allan Menzies.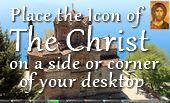 This Part: 132 Pages




Page 67


"You," it is said, "are the salt of the earth," the rest of mankind being conceived as the earth, and believers are their salt; it is because they believe that the earth is preserved. For the end will come if the salt loses its savour, and ceases to salt and preserve the earth, since it is clear that if iniquity is multiplied and love waxes cold upon the earth, [4985] as the Saviour Himself uttered an expression of doubt as to those who would witness His coming, saying, [4986] "When the Son of man cometh, shall He find faith upon the earth?" then the end of the age will come. Supposing, then, the Church to be called the world, since the Saviour's light shines on it--we have to ask in connection with the text, "Behold the Lamb of God, which taketh away the sin of the world," whether the world here is to be taken intellectually of the Church, and the taking away of sin is limited to the Church. In that case what are we to make of the saying of the same disciple with regard to the Saviour, as the propitiation for sin? "If any man sin," we read, "we have an advocate with the Father, Jesus Christ the righteous; and He is the propitiation for our sins, and not for our sins only, but for the sins of the whole world?" Paul's dictum appears to me to be to the same effect, when he says, [4987] "Who is the Saviour of all men, especially of the faithful." Again, Heracleon, dealing with our passage, declares, without any proof or any citation of witnesses to that effect, that the words, "Lamb of God," are spoken by John as a prophet, but the words, "who taketh away the sin of the world," by John as more than a prophet. The former expression he considers to be used of His body, but the latter of Him who was in that body, because the lamb is an imperfect member of the genus sheep; the same being true of the body as compared with the dweller in it. Had he meant to attribute perfection to the body he would have spoken of a ram as about to be sacrificed. After the careful discussions given above, I do not think it necessary to enter into repetitions on this passage, or to controvert Heracleon's careless utterances. One point only may be noted, that as the world was scarcely able to contain Him who had emptied Himself, it required a lamb and not a ram, that its sin might be taken away.

[4985] Matt. xxiv. 12.

[4986] Luke xviii. 8.

[4987] 1 Tim. iv. 10.



Reference address : https://www.ellopos.net/elpenor/greek-texts/fathers/origen/john-commentary-2.asp?pg=67