Translated by Alexander Roberts and James Donaldson.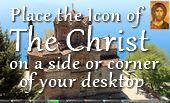 This Part: 134 Pages




Page 48


Most admirably, therefore, the blessed Peter [1568] says, "In like manner also, that women adorn themselves not with braids, or gold, or costly array, but (which becometh women professing godliness) with good works." For it is with reason that he bids decking of themselves to be kept far from them. For, granting that they are beautiful, nature suffices. Let not art contend against nature; that is, let not falsehood strive with truth. And if they are by nature ugly, they are convicted, by the things they apply to themselves, of what they do not possess [i.e., of the want of beauty]. It is suitable, therefore, for women who serve Christ to adopt simplicity. For in reality simplicity provides for sanctity, by reducing redundancies to equality, and by furnishing from whatever is at hand the enjoyment sought from superfluities. For simplicity, as the name shows, is not conspicuous, is not inflated or puffed up in aught, but is altogether even, and gentle, and equal, and free of excess, and so is sufficient. And sufficiency is a condition which reaches its proper end without excess or defect. The mother of these is Justice, and their nurse "Independence;" and this is a condition which is satisfied with what is necessary, and by itself furnishes what contributes to the blessed life.

Let there, then, be in the fruits of thy hands, sacred order, liberal communication, and acts of economy. "For he that giveth to the poor, lendeth to God." [1569] "And the hands of the manly shall be enriched." [1570] Manly He calls those who despise wealth, and are free in bestowing it. And on your feet [1571] let active readiness to well-doing appear, and a journeying to righteousness. Modesty and chastity are collars and necklaces; such are the chains which God forges. "Happy is the man who hath found wisdom, and the mortal who knows understanding," says the Spirit by Solomon: "for it is better to buy her than treasures of gold and silver; and she is more valuable than precious stones." [1572] For she is the true decoration.

And let not their ears be pierced, contrary to nature, in order to attach to them ear-rings and ear-drops. For it is not right to force nature against her wishes. Nor could there be any better ornament for the ears than true instruction, which finds its way naturally into the passages of hearing. And eyes anointed by the Word, and ears pierced for perception, make a man a hearer and contemplator of divine and sacred things, the Word truly exhibiting the true beauty "which eye hath not seen nor ear heard before." [1573]

[1568] By mistake for Paul. Clement quotes here, as often, from memory (1 Tim. ii. 9, 10).

[1569] Prov. xix. 17.

[1570] Prov. x. 4.

[1571] [Eph. vi. 15.]

[1572] Prov. iii. 13-15.

[1573] 1 Cor. ii. 9.



Reference address : https://www.ellopos.net/elpenor/greek-texts/fathers/clement-alexandria/paedagogus.asp?pg=48