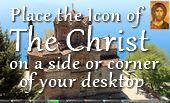 9 Pages




Page 2


Alexandria becomes the brain of Christendom: its heart was yet beating at Antioch, but the West was still receptive only, its hands and arms stretched forth towards the sunrise for further enlightenment. From the East it had obtained the Scriptures and their authentication, and from the same source was deriving the canons, the liturgies, and the creed of Christendom. The universal language of Christians is Greek. To a pagan emperor who had outgrown the ideas of Nero's time, it was no longer Judaism; but it was not less an Oriental superstition, essentially Greek in its features and its dress. "All the churches of the West," [847] says the historian of Latin Christianity, "were Greek religious colonies. Their language was Greek, their organization Greek, their writers Greek, their Scriptures and their ritual were Greek. Through Greek, the communications of the churches of the West were constantly kept up with the East. . . . Thus the Church at Rome was but one of a confederation of Greek religious republics founded by Christianity." Now this confederation was the Holy Catholic Church.

Every Christian must recognise the career of Alexander, and the history of his empire, as an immediate precursor of the Gospel. The patronage of letters by the Ptolemies at Alexandria, the translation of the Hebrew Scriptures into the dialect of the Hellenes, the creation of a new terminology in the language of the Greeks, by which ideas of faith and of truth might find access to the mind of a heathen world,--these were preliminaries to the preaching of the Gospel to mankind, and to the composition of the New Testament of our Lord and Saviour. He Himself had prophetically visited Egypt, and the idols were now to be removed before his presence. There a powerful Christian school was to make itself felt for ever in the definitions of orthodoxy; and in a new sense was that prophecy to be understood, "Out of Egypt have I called my Son."

The genius of Apollos was revived in his native city. A succession of doctors was there to arise, like him, "eloquent men, and mighty in the Scriptures." Clement tells us of his masters in Christ, and how, coming to Pantaenus, his soul was filled with a deathless element of divine knowledge. [848] He speaks of the apostolic tradition as received through his teachers hardly at second-hand. He met in that school, no doubt, some, at least, who recalled Ignatius and Polycarp; some, perhaps, who as children had heard St. John when he could only exhort his congregations to "love one another." He could afterwards speak of himself as in the next succession after the apostles.

[847] Milman, vol. i. pp. 28, 29, condensed. He fails, however, to observe the immense importance of the facts he chronicles.

[848] I have felt that Pantaenus and his school require a few words in my elucidations.



Reference address : https://www.ellopos.net/elpenor/greek-texts/fathers/clement-alexandria/introduction.asp?pg=2