Translated by Alexander Roberts and James Donaldson.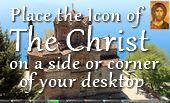 128 Pages




Page 78


Book II.

Chap. I.--On Eating.

Keeping, then, to our aim, and selecting the Scriptures which bear on the usefulness of training for life, we must now compendiously describe what the man who is called a Christian ought to be during the whole of his life. We must accordingly begin with ourselves, and how we ought to regulate ourselves. We have therefore, preserving a due regard to the symmetry of this work, to say how each of us ought to conduct himself in respect to his body, or rather how to regulate the body itself. For whenever any one, who has been brought away by the Word from external things, and from attention to the body itself to the mind, acquires a clear view of what happens according to nature in man, he will know that he is not to be earnestly occupied about external things, but about what is proper and peculiar to man--to purge the eye of the soul, and to sanctify also his flesh. For he that is clean rid of those things which constitute him still dust, what else has he more serviceable than himself for walking in the way which leads to the comprehension of God.

Some men, in truth, live that they may eat, as the irrational creatures, "whose life is their belly, and nothing else." But the Instructor enjoins us to eat that we may live. For neither is food our business, nor is pleasure our aim; but both are on account of our life here, which the Word is training up to immortality. Wherefore also there is discrimination to be employed in reference to food. And it is to be simple, truly plain, suiting precisely simple and artless children--as ministering to life, not to luxury. And the life to which it conduces consists of two things--health and strength; to which plainness of fare is most suitable, being conducive both to digestion and lightness of body, from which come growth, and health, and right strength, not strength that is wrong or dangerous and wretched, as is that of athletes produced by compulsory feeding.



Reference address : https://www.ellopos.net/elpenor/greek-texts/fathers/clement-alexandria/instructor.asp?pg=78