The Eight Books of Thucydides' History, translated by R. Crawley.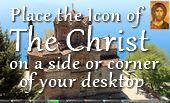 61 Pages




Page 15




CHAPTER XVI

Feeling against Sparta in Peloponnese—League of the Mantineans, Eleans, Argives, and Athenians—Battle of Mantinea and breaking up of the League

After the treaty and the alliance between the Lacedaemonians and Athenians, concluded after the ten years' war, in the ephorate of Pleistolas at Lacedaemon, and the archonship of Alcaeus at Athens, the states which had accepted them were at peace; but the Corinthians and some of the cities in Peloponnese trying to disturb the settlement, a fresh agitation was instantly commenced by the allies against Lacedaemon. Further, the Lacedaemonians, as time went on, became suspected by the Athenians through their not performing some of the provisions in the treaty; and though for six years and ten months they abstained from invasion of each other's territory, yet abroad an unstable armistice did not prevent either party doing the other the most effectual injury, until they were finally obliged to break the treaty made after the ten years' war and to have recourse to open hostilities.

Reference address : https://www.ellopos.net/elpenor/greek-texts/ancient-greece/thucydides/history-5.asp?pg=15