The Eight Books of Thucydides' History, translated by R. Crawley.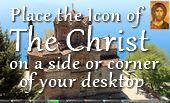 74 Pages




Page 41




CHAPTER XIV

Eighth and Ninth Years of the War—Invasion of Boeotia—Fall of Amphipolis—Brilliant Successes of Brasidas

The same summer the Mitylenians were about to fortify Antandrus, as they had intended, when Demodocus and Aristides, the commanders of the Athenian squadron engaged in levying subsidies, heard on the Hellespont of what was being done to the place (Lamachus their colleague having sailed with ten ships into the Pontus) and conceived fears of its becoming a second Anaia-the place in which the Samian exiles had established themselves to annoy Samos, helping the Peloponnesians by sending pilots to their navy, and keeping the city in agitation and receiving all its outlaws. They accordingly got together a force from the allies and set sail, defeated in battle the troops that met them from Antandrus, and retook the place. Not long after, Lamachus, who had sailed into the Pontus, lost his ships at anchor in the river Calex, in the territory of Heraclea, rain having fallen in the interior and the flood coming suddenly down upon them; and himself and his troops passed by land through the Bithynian Thracians on the Asiatic side, and arrived at Chalcedon, the Megarian colony at the mouth of the Pontus.

Reference address : https://www.ellopos.net/elpenor/greek-texts/ancient-greece/thucydides/history-4.asp?pg=41