The Eight Books of Thucydides' History, translated by R. Crawley.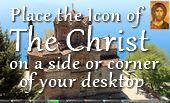 61 Pages




Page 46




The next summer the Peloponnesians and their allies set out to invade Attica under the command of Agis, son of Archidamus, and went as far as the Isthmus, but numerous earthquakes occurring, turned back again without the invasion taking place. About the same time that these earthquakes were so common, the sea at Orobiae, in Euboea, retiring from the then line of coast, returned in a huge wave and invaded a great part of the town, and retreated leaving some of it still under water; so that what was once land is now sea; such of the inhabitants perishing as could not run up to the higher ground in time. A similar inundation also occurred at Atalanta, the island off the Opuntian Locrian coast, carrying away part of the Athenian fort and wrecking one of two ships which were drawn up on the beach. At Peparethus also the sea retreated a little, without however any inundation following; and an earthquake threw down part of the wall, the town hall, and a few other buildings. The cause, in my opinion, of this phenomenon must be sought in the earthquake. At the point where its shock has been the most violent, the sea is driven back and, suddenly recoiling with redoubled force, causes the inundation. Without an earthquake I do not see how such an accident could happen.

During the same summer different operations were carried on by the different belligerents in Sicily; by the Siceliots themselves against each other, and by the Athenians and their allies: I shall however confine myself to the actions in which the Athenians took part, choosing the most important. The death of the Athenian general Charoeades, killed by the Syracusans in battle, left Laches in the sole command of the fleet, which he now directed in concert with the allies against Mylae, a place belonging to the Messinese. Two Messinese battalions in garrison at Mylae laid an ambush for the party landing from the ships, but were routed with great slaughter by the Athenians and their allies, who thereupon assaulted the fortification and compelled them to surrender the Acropolis and to march with them upon Messina. This town afterwards also submitted upon the approach of the Athenians and their allies, and gave hostages and all other securities required.

Reference address : https://www.ellopos.net/elpenor/greek-texts/ancient-greece/thucydides/history-3.asp?pg=46