The Eight Books of Thucydides' History, translated by R. Crawley.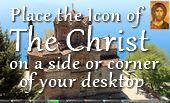 61 Pages




Page 26




CHAPTER X

Fifth Year of the War—Trial and Execution of the Plataeans— Corcyraean Revolution

During the same summer, after the reduction of Lesbos, the Athenians under Nicias, son of Niceratus, made an expedition against the island of Minoa, which lies off Megara and was used as a fortified post by the Megarians, who had built a tower upon it. Nicias wished to enable the Athenians to maintain their blockade from this nearer station instead of from Budorum and Salamis; to stop the Peloponnesian galleys and privateers sailing out unobserved from the island, as they had been in the habit of doing; and at the same time prevent anything from coming into Megara. Accordingly, after taking two towers projecting on the side of Nisaea, by engines from the sea, and clearing the entrance into the channel between the island and the shore, he next proceeded to cut off all communication by building a wall on the mainland at the point where a bridge across a morass enabled succours to be thrown into the island, which was not far off from the continent. A few days sufficing to accomplish this, he afterwards raised some works in the island also, and leaving a garrison there, departed with his forces.

Reference address : https://www.ellopos.net/elpenor/greek-texts/ancient-greece/thucydides/history-3.asp?pg=26