The Eight Books of Thucydides' History, translated by R. Crawley.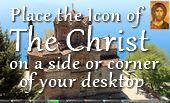 60 Pages




Page 27




CHAPTER VII

Second Year of the War—The Plague of Athens—Position and Policy of Pericles—Fall of Potidaea

Such was the funeral that took place during this winter, with which the first year of the war came to an end. In the first days of summer the Lacedaemonians and their allies, with two-thirds of their forces as before, invaded Attica, under the command of Archidamus, son of Zeuxidamus, King of Lacedaemon, and sat down and laid waste the country. Not many days after their arrival in Attica the plague first began to show itself among the Athenians. It was said that it had broken out in many places previously in the neighbourhood of Lemnos and elsewhere; but a pestilence of such extent and mortality was nowhere remembered. Neither were the physicians at first of any service, ignorant as they were of the proper way to treat it, but they died themselves the most thickly, as they visited the sick most often; nor did any human art succeed any better. Supplications in the temples, divinations, and so forth were found equally futile, till the overwhelming nature of the disaster at last put a stop to them altogether.

It first began, it is said, in the parts of Ethiopia above Egypt, and thence descended into Egypt and Libya and into most of the King's country. Suddenly falling upon Athens, it first attacked the population in Piraeus—which was the occasion of their saying that the Peloponnesians had poisoned the reservoirs, there being as yet no wells there—and afterwards appeared in the upper city, when the deaths became much more frequent. All speculation as to its origin and its causes, if causes can be found adequate to produce so great a disturbance, I leave to other writers, whether lay or professional; for myself, I shall simply set down its nature, and explain the symptoms by which perhaps it may be recognized by the student, if it should ever break out again. This I can the better do, as I had the disease myself, and watched its operation in the case of others.

Reference address : https://www.ellopos.net/elpenor/greek-texts/ancient-greece/thucydides/history-2.asp?pg=27