A History of Greek Philosophy / THE SCHOOL OF MILETUS / THALES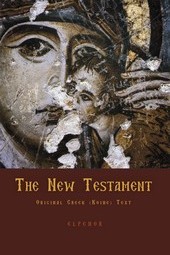 The question of Thales—Water the beginning of things—Soul in all things—Mystery in science—Abstraction and reality—Theory of development—

Air the beginning of things—All things pass—The eternal and the temporary—The weeping philosopher
I - THALES

For several centuries prior to the great Persian invasions of Greece, perhaps the very greatest and wealthiest city of the Greek world was Miletus. Situate about the centre of the Ionian coasts of Asia Minor, with four magnificent harbours and a strongly defensible position, it gathered to itself much of the great overland trade, which has flowed for thousands of years eastward and westward between India and the Mediterranean; while by its great fleets it created a new world of its own along the Black Sea coast. Its colonies there were so numerous that Miletus was named 'Mother of Eighty Cities.'
From Abydus on the Bosphorus, past Sinope, and so onward to the Crimea and the Don, and thence round to Thrace, a busy community of colonies, mining, manufacturing, ship-building, corn-raising, owned Miletus for their mother-city. Its marts must therefore have been crowded with merchants of every country from India to Spain, from Arabia to Russia; the riches and the wonders of every clime must have become familiar to its inhabitants. And fitly enough, therefore, in this city was born the first notable Greek geographer, the first constructor of a map, the first observer of natural and other curiosities, the first recorder of varieties of custom among various communities, the first speculator on the causes of strange phenomena,—Hecataeus.

<![if !supportFootnotes]>

[1]

<![endif]> His work is in great part lost, but we know a good deal about it from the frequent references to him and it in the work of his rival and follower, Herodotus.



Elpenor's note : <![if !supportFootnotes]> [1]<![endif]> Not convincing. Philosophy is not caused by such circumstances, present also in other epochs and countries without the same results.
Cf. Guthrie, The Early Presocratics and the Pythagoreans - A Synopsis of Greek Philosophy

Reference address : https://www.ellopos.net/elpenor/greek-texts/ancient-greece/history-of-philosophy/thales.asp