A History of Greek Philosophy / THE SCHOOL OF MILETUS / HERACLITUS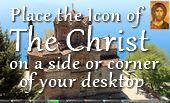 IV

HERACLITUS

Although not a native of Miletus, but of Ephesus, Heraclitus, both by his nationality as an Ionian and by his position in the development of philosophic conceptions, falls naturally to be classed with the philosophers of Miletus. His period may be given approximately as from about 560 to 500 B.C., though others place him a generation later. Few authentic particulars have been preserved of him. We hear of extensive travels, of his return to his native city only to refuse a share in its activities, of his retirement to a hermit's life.

He seems to have formed a contrast to the preceding philosophers in his greater detachment from the ordinary interests of civic existence; and much in his teaching suggests the ascetic if not the misanthrope. He received the nickname of 'The Obscure,' from the studied mystery in which he was supposed to involve his teaching. He wrote not for the vulgar, but for the gifted few. 'Much learning makes not wise' was the motto of his work; the man of gift, of insight, that man is better than ten thousand.
Cf. Heraclitus Resources / Guthrie, The Early Presocratics and the Pythagoreans - A Synopsis of Greek Philosophy

Reference address : https://www.ellopos.net/elpenor/greek-texts/ancient-greece/history-of-philosophy/heraclitus.asp