Translated by G. Macaulay.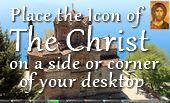 100 pages - You are on Page 2


3. Now while Dareios did not as yet declare his judgment, it chanced that Demaratos also, the son of Ariston, had come up to Susa at this very same time, having been deprived of the kingdom in Sparta and having laid upon himself a sentence of exile from Lacedemon. This man, hearing of the difference between the sons of Dareios, came (as it is reported of him) and counselled Xerxes to say in addition to those things which he was wont to say, that he had been born to Dareios at the time when he was already reigning as king and was holding the supreme power over the Persians, while Artobazanes had been born while Dareios was still in a private station: it was not fitting therefore nor just that another should have the honour before him; for even in Sparta, suggested Demaratos, this was the custom, that is to say, if some of the sons had been born first, before their father began to reign, and another came after, born later while he was reigning, the succession of the kingdom belonged to him who had been born later. Xerxes accordingly made use of the suggestion of Demaratos; and Dareios perceiving that he spoke that which was just, designated him to be king. It is my opinion however that even without this suggestion Xerxes would have become king, for Atossa was all-powerful. 4. Then having designated Xerxes to the Persians as their king, Dareios wished to go on his expeditions. However in the next year after this and after the revolt of Egypt, it came to pass that Dareios himself died, having been king in all six-and-thirty years; and thus he did not succeed in taking vengeance either upon the revolted Egyptians or upon the Athenians.



Reference address : https://www.ellopos.net/elpenor/greek-texts/ancient-greece/herodotus/history-7.asp?pg=2