Translated by G. Macaulay.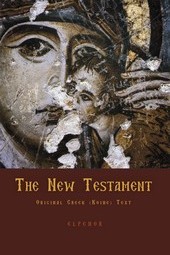 THE SIXTH BOOK OF THE HISTORIES, CALLED ERATO

1. Aristagoras accordingly, after having caused Ionia to revolt, thus brought his life to an end; and meanwhile Histiaios the despot of Miletos, having been let go by Dareios had arrived at Sardis: and when he came from Susa, Artaphrenes the governor of Sardis asked him for what reason he supposed the Ionians had revolted; and he said that he could not tell, and moreover he expressed wonder at that which had happened, pretending that he knew nothing of the state of affairs. Then Artaphrenes seeing that he was using dissimulation said, having knowledge of the truth about the revolt: "Thus it is with thee, Histiaios, about these matters,--this shoe was stitched by thee, and put on by Aristagoras." 2. Thus said Artaphrenes with reference to the revolt; and Histiaios fearing Artaphrenes because he understood the matter, ran away the next night at nightfall and went to the sea-coast, having deceived king Dareios, seeing that he had engaged to subdue Sardinia the largest of islands, and instead of that he was endeavouring to take upon himself leadership of the Ionians in the war against Dareios. Then having crossed over to Chios he was put in bonds by the Chians, being accused by them of working for a change of their State by suggestion of Dareios. When however the Chians learnt the whole story and heard that he was an enemy to the king, they released him. 3. Then Histiaios, being asked by the Ionians for what reason he had so urgently charged Aristagoras to revolt from the king and had wrought so great an evil for the Ionians, did not by any means declare to them that which had been in truth the cause, but reported to them that king Dareios had resolved to remove the Phenicians from their land and to settle them in Ionia, and the Ionians in Phenicia; and for this reason, he said, he had given the charge. Thus he attempted to alarm the Ionians, although the king had never resolved to do so at all.

4. After this Histiaios acting through a messenger, namely Hermippos a man of Atarneus, sent papers to the Persians who were at Sardis, implying that he had already talked matters over with them about a revolt: and Hermippos did not deliver them to those to whom he was sent, but bore the papers and put them into the hands of Artaphrenes. He then, perceiving all that was being done, bade Hermippos bear the papers sent by Histiaios and deliver them to those to whom he was sent to bear them, and to deliver to him the replies sent back by the Persians to Histiaios. These things having been discovered, Artaphrenes upon that put to death many of the Persians.



Reference address : https://www.ellopos.net/elpenor/greek-texts/ancient-greece/herodotus/history-6.asp