Translated by G. Macaulay.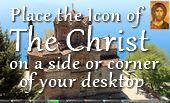 76 pages - You are on Page 2


2. Such is the report made by the Persians; but as for the Egyptians they claim Cambyses as one of themselves, saying that he was born of this very daughter of Apries; for they say that Cyrus was he who sent to Amasis for his daughter, and not Cambyses. In saying this however they say not rightly; nor can they have failed to observe (for the Egyptians fully as well as any other people are acquainted with the laws and customs of the Persians), first that it is not customary among them for a bastard to become king, when there is a son born of a true marriage, and secondly that Cambyses was the son of Cassandane the daughter of Pharnaspes, a man of the Achaimenid family, and not the son of the Egyptian woman: but they pervert the truth of history, claiming to be kindred with the house of Cyrus. Thus it is with these matters; 3, and the following story is also told, which for my part I do not believe, namely that one of the Persian women came in to the wives of Cyrus, and when she saw standing by the side of Cassandane children comely of form and tall, she was loud in her praises of them, expressing great admiration; and Cassandane, who was the wife of Cyrus, spoke as follows: "Nevertheless, though I am the mother of such children of these, Cyrus treats me with dishonour and holds in honour her whom he has brought in from Egypt." Thus she spoke, they say, being vexed by Nitetis, and upon that Cambyses the elder of her sons said: "For this cause, mother, when I am grown to be a man, I will make that which is above in Egypt to be below, and that which is below above." This he is reported to have said when he was perhaps about ten years old, and the women were astonished by it: and he, they say, kept it ever in mind, and so at last when he had become a man and had obtained the royal power, he made the expedition against Egypt.



Reference address : https://www.ellopos.net/elpenor/greek-texts/ancient-greece/herodotus/history-3.asp?pg=2