Translated by E. Coleridge.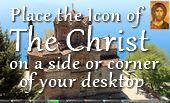 Persons

Aethra, mother of Theseus
Chorus of Argive Mothers
Theseus, King of Athens
Adrastus, King of Argos
Herald, of Creon, King of Thebes
Messenger
Evadne, wife of Capaneus
Iphis, father of Evadne
Children of the slain chieftains
Athena


Scene

Before the temple of Demeter at Eleusis. On the steps of the great altar is seated Aethra. Around her, in the garb of suppliants, is the Chorus of Argive Mothers. Adrastus lies on the ground before the altar, crushed in abject grief. The Children of the slain chieftains stand nearby. Around the altar are the attendants of the goddess.



Reference address : https://www.ellopos.net/elpenor/greek-texts/ancient-greece/euripides/suppliants.asp