Translated by R. Potter.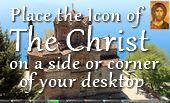 88 pages - You are on Page 2


Iphigenia: To Pisa, by the fleetest coursers borne,
Comes Pelops, son of Tantalus, and weds
The virgin daughter of Oenomaus:
From her sprung Atreus; Menelaus from him,
And Agamemnon; I from him derive
My birth, his Iphigenia, by his queen,
Daughter of Tyndarus. Where frequent winds
Swell the vex'd Euripus with eddying blasts,
And roll the darkening waves, my father slew me,
A victim to Diana, so he thought,
For Helen's sake, its bay where Aulis winds,
To fame well known; for there his thousand ships,
The armament of Greece, the imperial chief
Convened, desirous that his Greeks should snatch
The glorious crown of victory from Troy,
And punish the base insult to the bed
Of Helen, vengeance grateful to the soul
Of Menelaus. But 'gainst his ships the sea
Long barr'd, and not one favouring breeze to swell
His flagging sails, the hallow'd flames the chief
Consults, and Calchas thus disclosed the fates:-
"Imperial leader of the Grecian host,
Hence shalt thou not unmoor thy vessels, ere
Diana as a victim shall receive
Thy daughter Iphigenia: what the year
Most beauteous should produce, thou to the queen
Dispensing light didst vow to sacrifice:
A daughter Clytemnestra in thy house
Then bore (the peerless grace of beauty thus
To me assigning); her must thou devote
The victim."



Reference address : https://www.ellopos.net/elpenor/greek-texts/ancient-greece/euripides/iphigenia-tauris.asp?pg=2