Translated by E. Coleridge.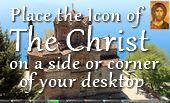 80 pages - You are on Page 2


Agamemnon: Old man, come hither and stand before my dwelling.

Attendant: I come; what new schemes now, king Agamemnon?

Agamemnon: Thou shalt hear.

Attendant: I am all eagerness. 'Tis little enough sleep old age allows
me and keenly it watches o'er my eyes.

Agamemnon: What can that star be, steering his course yonder?

Attendant: Sirius, still shooting o'er the zenith on his way near
the Pleiads' sevenfold track.

Agamemnon: The birds are still at any rate and the sea is calm; hushed
are the winds, and silence broods o'er this narrow firth.

Attendant: Then why art thou outside thy tent, why so restless, my
lord Agamemnon? All is yet quiet here in Aulis, the watch on the walls
is not yet astir. Let us go in.



Reference address : https://www.ellopos.net/elpenor/greek-texts/ancient-greece/euripides/iphigenia-aulis.asp?pg=2